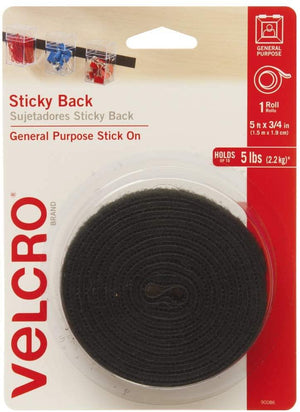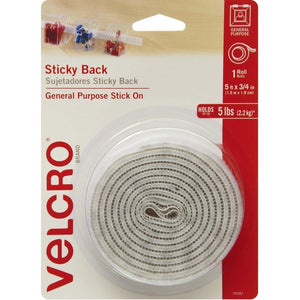 Sticky Back Tape adheres to most smooth surfaces. Use on walls, glass, tile, plastic or metal. Tape works in conjunction with other fasteners or adheres to itself.
Holds up to 5 lbs (2.2 kg)
Size: 5 ft X ¾ in (1.5 m X 1.9 cm)
Color: White or Black
Return Policy
Product can be returned but the package can not be opened or damaged. Customers are responsible for the postage of all return items unless an incorrect item or size was sent to its address ; Refunds and Exchanges must be within 2 weeks.
Life is too short to live without the Sticky Back Velcro. Be happy. Be Content. Be Satisfied.

Inventory Last Updated: Dec 01, 2023