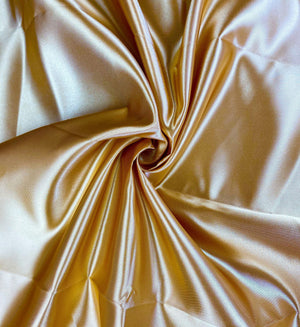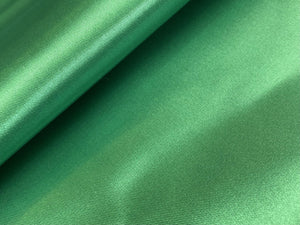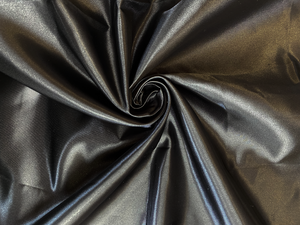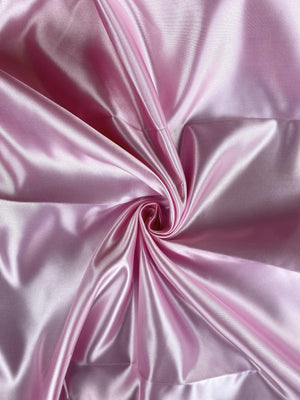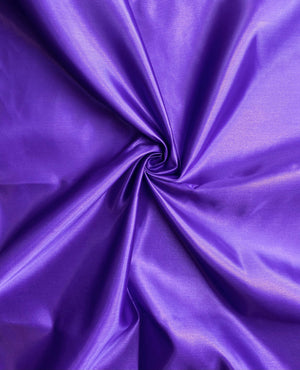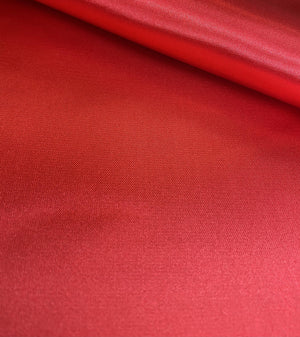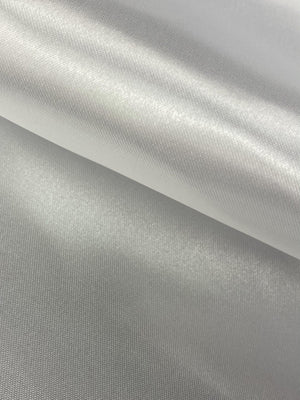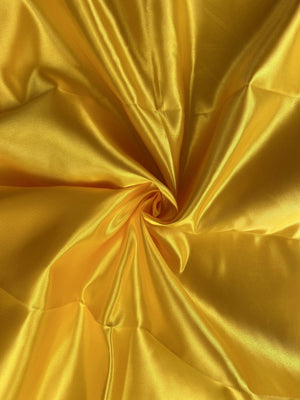 Bridal Satin is exceptionally shiny with a silky soft satin feel. Colors in the bridal satin are vibrant and glossy due to its smooth polished composition. The back of the fabric has a modest matte finish. With beautiful colors, bridal satin is great for glamorous gowns, bridal wear, bridesmaid dresses, cocktail dresses, blouses, unique craft projects, sashes, table runners, curtains, drapes, events décor and much more. Polyester Bridal Satin is a heavy satin made of 100% polyester. The bolt size of this item is 40 yards, when ordering more than 40 yards​ the fabric will come in multiple cuts.
Content: 100% Polyester
Width: 58 / 60 inches
Weight: Heavy Weight
Stretch: No
Shiny: Yes
Pattern: Solid
Reorderable: Yes
Instruction Care: Machine Wash - Cold Water; Delicate or Gentle cycles / Tumble dry low
Free Samples
We offer free swatches (2''x 2'') of this fabric.
Contact us at customerservice@myfabricplanet.com to request your sample.
Wholesale
Contact us for more information.
Return Policy
Fabric Planet does not accept return for less than 5 yards. Fabric Planet accepts returns for more than 5 yards but the fabric cannot be cut or washed. Customers are responsible for the postage of all return items unless an incorrect item or yardage was sent to its address. Refunds and Exchanges must be within 2 weeks.
*Photos are color matched for accuracy in ideal lighting conditions but actual color may be slightly different than they appear in photos.
The Polyester Bridal Satin is the yin, to your yang. You've found what you're looking for.

Inventory Last Updated: Dec 02, 2023